Post by davidl on Dec 1, 2022 20:53:39 GMT -6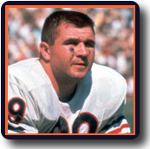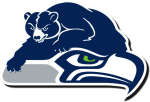 "This is the exact situation I come to hate with Seattle…the interest in trading down…if it works out and the guy they traded down for works out and they got more picks….splendid, however, when it doesn't work out, man, it's so costly.
Seattle has passed up on so many good players just to trade down and Seattle got bums instead.
That Seattle's track record for trading down is pretty subpar.
Sometimes you need to grab that player that all teams grade is possibly the best player in the draft and wouldn't hesitate to draft him but Seattle gets cute and wants more picks just to have more picks.
Sometimes you just gotta stop with trying to outsmart people, who, are also capable of drafting and developing good players, and just grab the franchise cornerstone that a lot of other teams would run to the podium to select.
But since you asked, I'll draft Jalen Carter, if he's available with Seattle's pick. Assuming, Carter, passes Seattle's medical examination, etc.
Carter looks to be the 3 Tech/Defensive Tackle/End stalwart Seattle has not had since Cortez Kennedy (possibly Michael Bennett/Brandon Mebane).
Don't pass on Carter.
Carter is from a proven NFL school and has played on championship teams and very well considered possibly the best lineman to come out of Georgia in the last 3 years.
That's someone you do not get cute with and risk losing.
Draft Carter the second Seattle is on the clock and Carter is still on the board!"
-------------
This guy is so sold on Carter than I couldn't even get him to trade down to #6 from #2. This has me thinking whether Carter would be better for the Bears than Anderson? Would we be better with an elite pass rusher or an elite all-around defensive 3-tech kind of defensive lineman? I am still inclined toward Anderson, but this did get me thinking.
Isn't the 3-tech the most important player in the Eberflus D? I thought I read that a number of times. But my memory could be wrong. I just did a Google search and found this quote from his days with Indy:
LINK
"The 3-technique is the engine that drives the d-line and it drives the whole defense,"
If he stays true to that, he's going to draft Carter, unless somebody offers him a monster deal to trade down. If Carter is anything close to Donald or JJ Watt, it's a no-brainer.