Post by JABF on Mar 18, 2023 21:18:17 GMT -6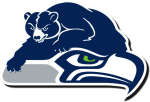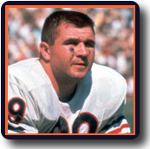 Anyway the only reason I mentioned the Pats is that I like how they approach the personnel side of things. No they are not perfect. No team is. And yes, having a great franchise QB helps (can make or break you) and that's why (finally) having a good QB here in Chicago is a game changer - literally. But Fields doesn't have to be Brady for the personnel model to work.
Brady and Belichick were a great combination for years. No reason yet to put Poles and Fields in their category. I would be happy as hell to see Poles make a big run at Super Bowl in 2024, following the model of Bengals in 2021 and Eagles in 2022.
Yeah, I'm not putting them in that category either. I just like that business model Belichick has worked successfully for many years now. But it does require a good franchise QB. You don't have to have a Brady-level QB, but you do need a legit franchise QB in place to make it work well. Fields still needs to prove himself to be a quality franchise QB, now that we have some talent around him (and assuming they build out the OL this season... we're not there yet). Getting back to Belichick, he is so good at not overpaying players, or keep them past their shelf-life. He's not perfect. No GM is. But overall he does a solid job of getting a lot of value out of his players.