Post by ptisme on May 20, 2021 5:47:45 GMT -6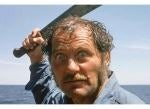 On one hand, yeah Rodgers seems to be an egomaniac even by the elevated standards of star-QBs and the guy seems to have a pathological desire to hang onto grudges and grievances.
On the other hand, he isn't the only elite-QB to want/expect influence over roster construction (PManning and Brady got it & Russell Wilson is making a similar push in Seattle) and everyone saw how well it worked last year in Tampa. And Packers GMs don't exactly have a lot of credibility pushing back on this issue as they have drafted pretty poorly the last 5 years or so. I really have no idea WTF Gute was thinking in moving up to take Jordan Love in the 1st round last year. That was really stupid--A) it was guaranteed to piss off AR, especially cuz it was such a surprise, B) Jordan Love wasn't worth that kind of capital (QBs of his ilk are available on Day 2 every year just like Mond and Mills this yr), and C) even if the pick was "good", it was easily 2 years too soon. The latter point virtually assured there'd be a "QB controversy".
Two choices here: either placate Rodgers which assures your 1st round pick was a massive waste OR move on from him no later than a year from now.
You thought the Packers drafting under Gute was terrible? We're you aware the Packers had a league high seven pro bowlers this past year? A league high five first team all pro and two second team all pro? They aren't putting garbage around him: They had a top five offensive line, top five running back, arguably the best WR in the league and a TE that led the league in TD's.... Despite the struggles against the run there is talent on that top 10 defense as well.... The problem they've had is when you allocate 20 percent of ur cap to one guy you end up losing key players on ur roster that filled important niches and you put rookies in that roll... They will not win a SB under Rodgers as long as he has a high cap number... If they want to win, Rodgers needs to pull a Brady and sign a back loaded contract so they can shore up their run defense and add another weapon on offense....